More sketching! (Sept. 9 - Sept. 16)
This is old content
Andrew is not currently teaching IAT-235. This material is left online for reference only.
More sketching!
Apologies for the weekend announcement... we will chat about your preferences for 'notification' in the next lecture.
Lecture recording
This week's lecture recording is less than ideal. Apologies as there were significant issues with synchronization in the recording. We have posted it as is to a separate page in case you need to review any of the content. Please email Andrew if you need an explanation of any of the items covered.
Future recordings will get better as we sort out the streaming/recording concurrently.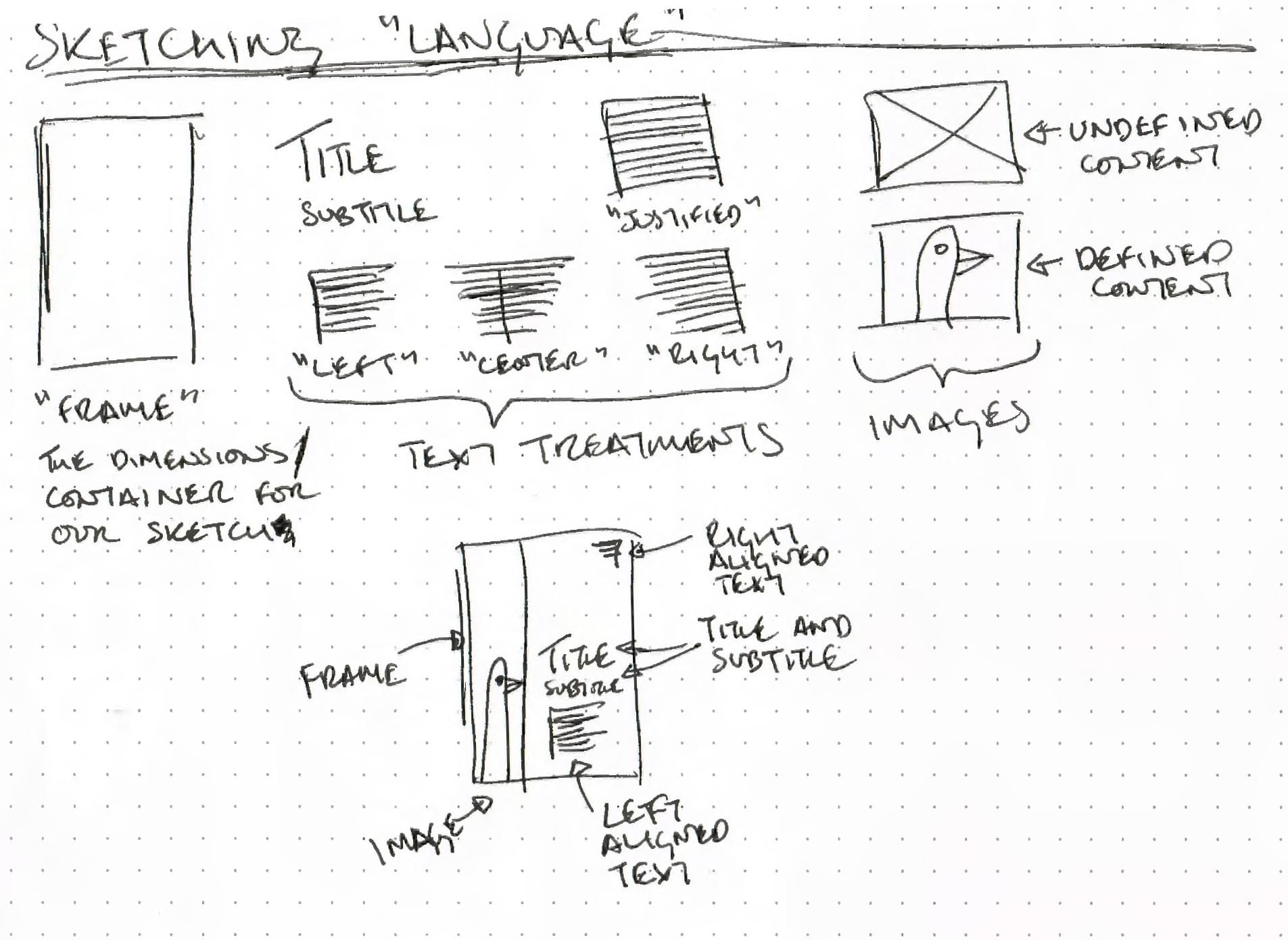 P1 critiques
As part of next week's labs we will be critiquing P1. We will also be offering in-lecture critique on project deliverables to 1-2 volunteers. Please email Andrew or message over the course chat if interested.
This week's reading
Please try to complete readings before the lecture, however, there will be time set aside in each lecture to complete the reading should you need.
This week's reading is: Lupton, Ellen and Phillips, Jennifer C. (2015). "Gestalt Principles (98-115), Framing (116-127)." Graphic Design: The New Basics (2nd Ed). Princeton Architectural Press.
A PDF of the reading is available on Canvas. The reading should take about 17 minutes to finish (3400 words).