To Infinity, and Beyond (due Sept 13)
Instructions
Using the methods discussed when sketching for ideation, sketch out fourty possible layouts for the collection of content pictured below (a title, paragraph, image, and quote).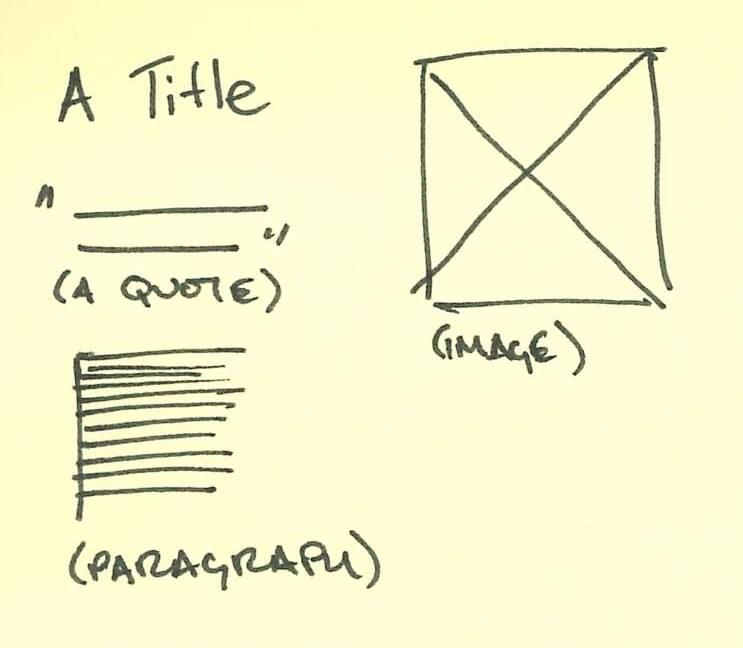 Sketches should:
Be sketched as if these elements are being placed on a letter-sized page.
Use all elements in each sketch.
Explore different sizes and scales of the elements provided.
Consider the purpose of each of the elements.
Be understandable/readable by others then yourself.
Submission
Once done, please scan or photograph your sketches for submission as one JPG file. You will be graded on completing the number of sketches required and the readability of your sketches.
You are allowed to use this exercise as part of your project.
Your submission is due to Canvas before 8:00am on Sept 13.