Working on Project 1 (Sept 13 - Sept 20)
Working on Project 1
This week is the final week for working on P1: Process. To help illustrate what the comparison of similarities and differences may look like in your P1 submission I have added the sketch below. More examples would be expected from your submission.
Please remember to submit your project to Canvas before our class time and bring a print-out to class next week.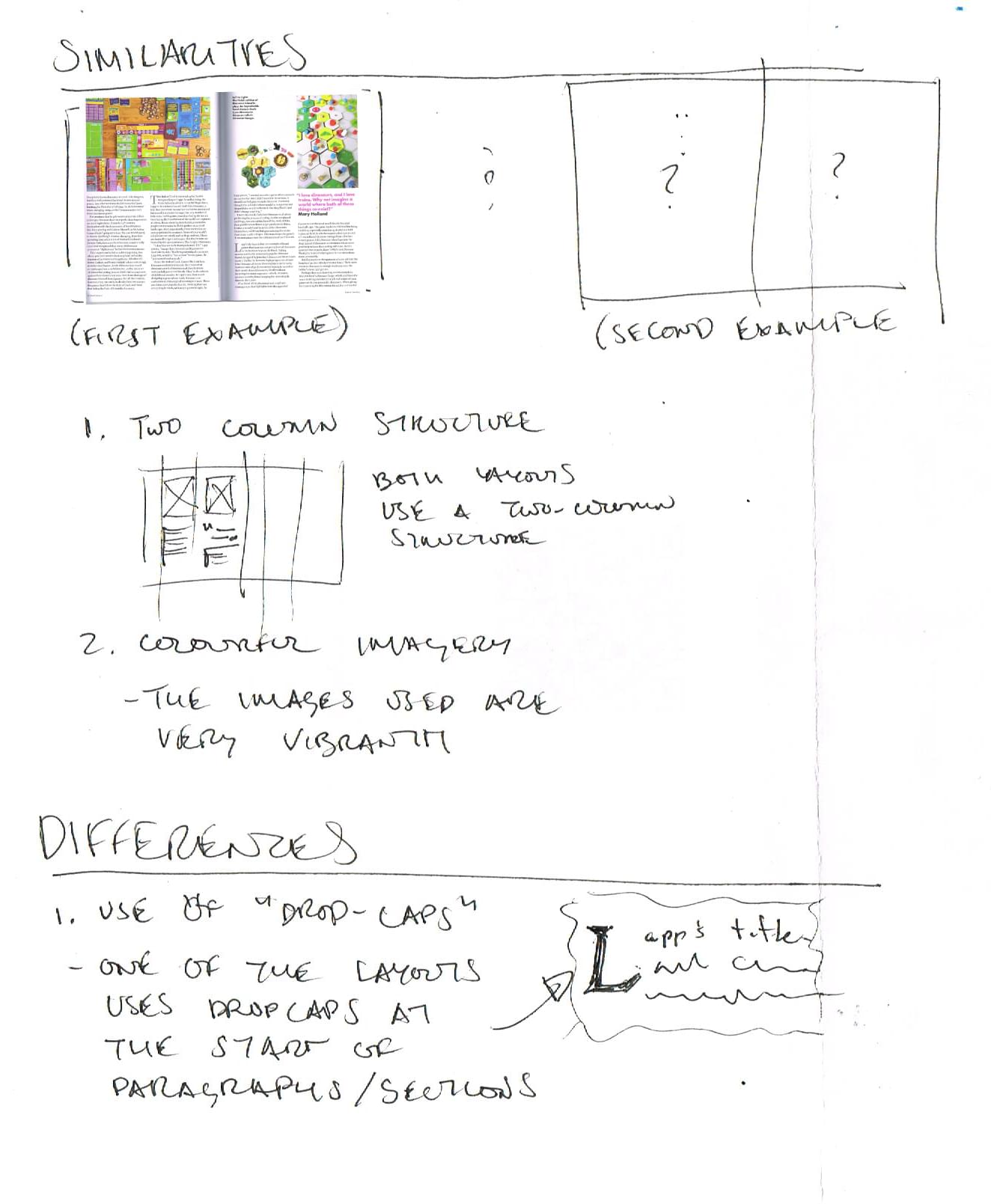 Office hours
For those who might need some additional support on the first project, or would just like some feedback, I am offering office hours on Sunday, September 17th starting at 8pm on Zoom. Please email Andrew or message over the course chat to let me know you will be coming by.
David's contact info
As mentioned, if you have questions about applying to SIAT and/or the SIAT student experience please feel free to reach out to David Waizel (SIAT undergraduate advisor).
Monster Jam
For those who may be interested in one-day design challenges with potential prizes I recommend looking into the SIAT Monster Jam running on Saturday, October 28th. Please feel free to share with others at your school that may be interested.